Your odesk profile is the modern times version of your resume. Employers searching for contractors are looking at an endless list of profiles, in order to choose the right candidate. By setting up your profile in order to show your strengths and the value you offer to clients, you will greatly improve your chances of attracting the right clients, and eventually landing a suitable contract.
Your profile from an employer's point of view
Below is a screenshot of how employers see your profile. I have used my own profile for demonstration purposes.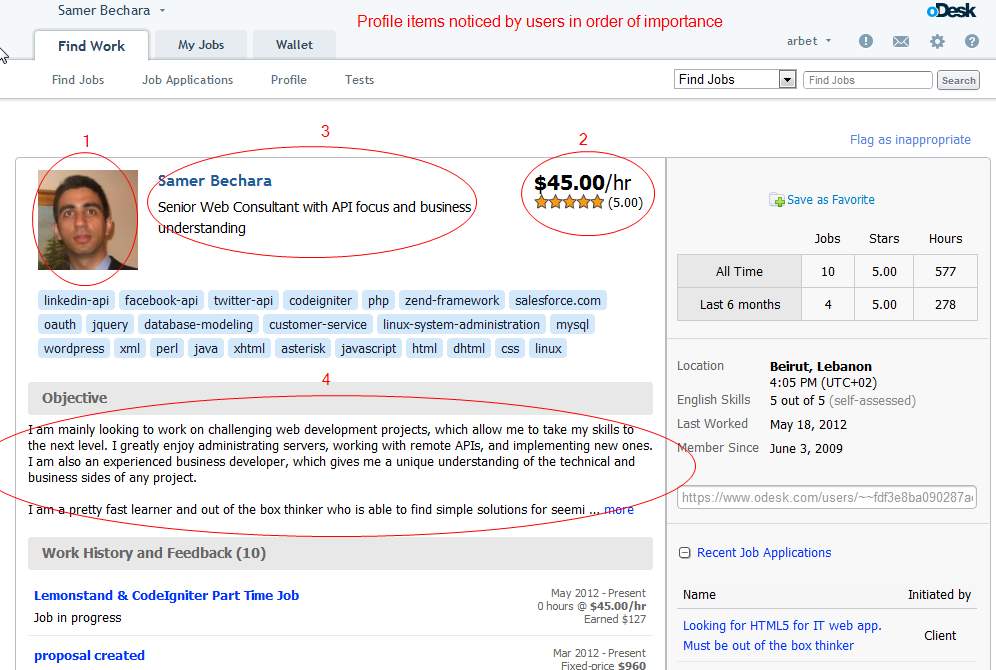 As you can see from the above picture, the main items which the employer looks at are as follows, in order of importance:
Your profile picture
Your hourly rate and feedback score
Your name and title
Your objective
In the next articles, I will discuss each section in details. Stay tuned!