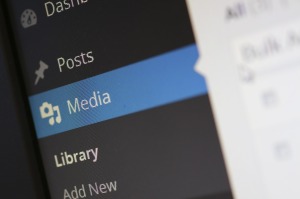 We're not the only WordPress Development Company out there who can write good code. There are lots of fantastic WordPress development firms who can create outstanding code like ours. However, it just frustrates me how hard it is to find a WordPress development company who focuses on helping you achieve your business goals.
The problem with almost every WordPress development company I have encountered, is that they focus too much on creating good software, and fail to understand the reasons the client have hired them in the first place:
Clients don't hire a WordPress development company to write good software: They want to achieve a business goal
A business-oriented approach for a WordPress Development Company
Our approach is radically different. While our code quality matches the quality of every respectable WordPress development company out there, writing good code is not our goal. WordPress coding is just a tool to help our clients get where they want to be. Before we even touch a line of code, we take our time in order to understand our client's business goals, and sometimes they're not even obvious. For example, a client might want to hire a WordPress development company in order to create a new website. We end up finding that they truly care about increasing their online sales, more than they care about the website itself.
Once we have understood the client's business goals, we use our years of experience as a WordPress development company in order to propose a solution that will help you achieve your business goals. We discuss this solution with our clients, listen to their concerns, and keep improving, until we truly reach a plan that helps fulfills the client's business goals, while rising technically to our standards. Once we have agreed on that, we send you a proposal that truly summarizes our previous conversations. We have no premade proposal templates, because every client has unique needs.
If you want more information on what happens after signing a proposal, check out our web development process. If you're ready to see whether we're a good match or not, please fill our contact form, and we'll get back to you shortly.