This post came as an idea based on a discussion in the LinkedIn API Developer Group. Although I have been creating software that uses the LinkedIn API for some time now, it wasn't until now that I realized there was no central place to find applications using the LinkedIn API.
LinkedIn Resume Builder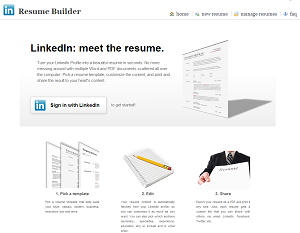 This is a very clean implementation that demonstrates the power of the LinkedIn API. After signing in, the application pulls your profile details, and displays them in a ready to export resume format. Don't like what you see? Just edit your LinkedIn profile and click "Refresh".
The best thing about this application is that it has been created by a LinkedIn employee in one day!
No more resume writing, LinkedIn Resume Builder to the rescue.
Oktopost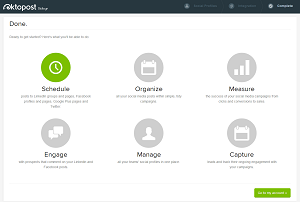 I learned about Oktopost from Daniel Kushner, Oktopost's cofounder. It easily allows you to manage and track all your social media posts.
When it comes to LinkedIn, the application allows you to schedule posts to your profile, to specific groups and company pages. It also allows you to send personal messages on a scheduled basis.
Accounts Compete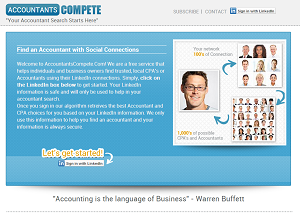 Accountants Compete was an application I created myself for one of my clients, Blake Riber. Having worked in the accounting world for years, my client knows how hard it is to find a good accountant.
The LinkedIn API came to the rescue, and our application can easily help people find an accountant based on location, area of expertise and other factors. Here is a link to accountants compete.
Found any interesting applications or working on one? Feel free to contact me, and I will add it to the list, or post in the comments section below.