How To Stop chasing fires and
Run Your Business On Autopilot
The Ultimate Guide To Stop Dealing With Operational Bottlenecks And Empower Your Employees To Thrive On Their Own, While Saving Time and Increasing Revenue
SHOULD YOU INVEST TIME READING THIS ARTICLE?
Tight Deadline
Have you recently acquired a business that you need to grow on a short timeline or have financial goals you want to hit soon?
Energy leaks
Do you feel that you're wasting way too much time and energy on stuff that your team should be able to figure out by themselves, but never do?
Problem Deja Vu
Have you tried working with multiple people and face the same problems all the time?
If you answered YES to one or more of the questions above, you will greatly benefit from this article
THE PROBLEM WITH EXPECTING TEAM MEMBERS TO JUST GET IT
Expecting your team to simply get it is like expecting famous models to approach you just because you are cute. It might happen once, but it's never a certainty. The same problem happens when you expect your team to understand your business.
While your team members can be good at what they do, they have no big picture view. They might be good at marketing, but not at operations, or HR… The ones who know how to operate a business are running their own business and not looking for jobs. Simply put, you have to explain exact processes to them, not general guidelines.
Processes
Leaves No Room For Interpretation
Create 5 articles that compare the top 5 consumer loan providers in the US

Articles should be 2500 words each

Articles should be shared with all of our sponsors and subscribers

Articles should be published once per month starting next month
Guidelines
Assumes Team Members Understand Your Business
Create a content strategy that will help us dominate our competitors
Articles written should have a viral nature and help us increase our client acquisition rates
CONSEQUENCES OF NOT HAVING PROPER PROCESSES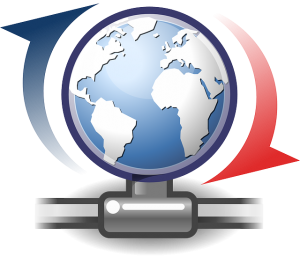 Your Team Moves Very Slowly
Even simple tasks like adding a lead generation form to your website will take ages to implement. If you try and pressure your team into working faster, they will provide you with half baked solutions that don't serve the purpose.
If you try and pressure them more, they will start moving faster, because they don't wanna lose their jobs. However, you will quickly notice that the quality of the work is very low, and that this is causing more damage to your business than it's actually helping. 
Over the course of time, your business will have a bad reputation. Even if you build the best business on earth after a while, it's very hard to undo a bad reputation. The faster you implement proper processes in place, the better chances your business has to thrive and grow. 
Competitors take your market share
In early 2000s, Microsoft owned technology. Every human on earth operated a Windows machine, and used the MS office suite. Today, Google, Apple and Facebook dominate the web, and Microsoft was simply watching. (Until ChatGPT came in)
Sure, their inability to penetrate the mobile market was a main reason. But have you ever considered why their loyal customers even considered using competitor devices? Because their quality assurance processes were terrible. Every microsoft release was full of bugs, until they released a service pack to fix them. Their development process lacked a proper quality assurance check. Hence, their clients became their beta testers, and the pain of using their software was huge.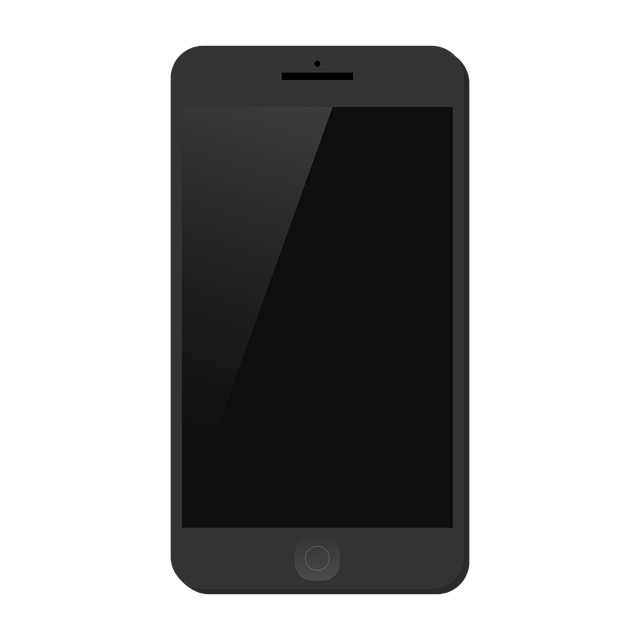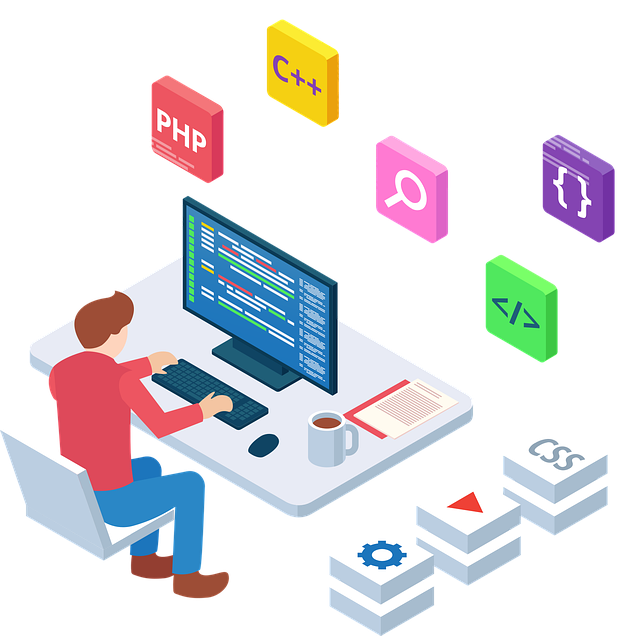 No one taking responsibility of problems and fixing them
Real Life Scenario: Ted was running a very thriving business generating 7 figures per year. His developers were pretty good, and in particular he had one rare breed on his team whom he paid a small fortune. However, his site was unstable all the time. He wasn't able to understand why, even though he had the best people. 
When we came in, it was very easy to spot. Without a proper process in place, they were all overwhelmed. Here is what typically happened at one moment: 
Ted asked for an urgent feature request. The team dropped everything and started working on it

Ted's amazing marketing efforts paid off and he tripled his website traffic overnight

Google introduced an algorithm update that required urgent attention. 
At that point, the team was dealing with 3 critical issues they can't ignore, but due to lack of process, no one knew how to handle all 3 at once, and the business lost lots of its customers as a result.
FREE UP YOUR TIME BY EMPOWERING YOUR TEAM
A project management process is basically a standardized way of doing things. Whether you realize it or not, how your developers are doing things now is your process, and since you're reading this article, it's suboptimal. Here's an overview of the framework we use that will free up your time by empowering your team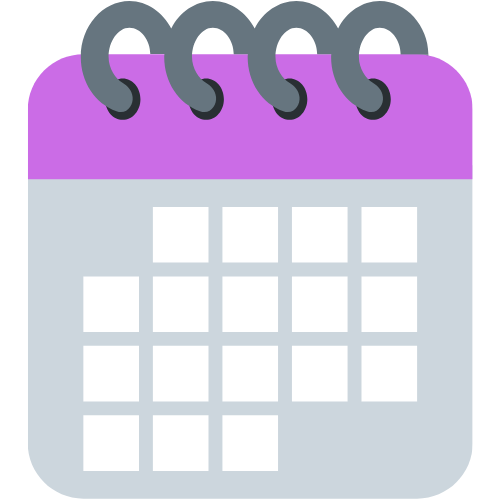 Step 1: Planning Meeting
Define Business Goal, e.g. reduce customer churn rate
Convert into Tangible Requirements, e.g. implement automated recurring payments
Ask Team To Estimate Time/Budget
Start Work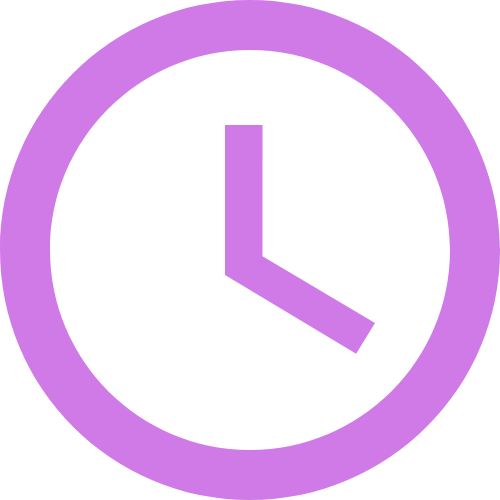 Step 2: Daily Meeting
Schedule A Daily Quick Call With Team. Ask each these 3 question:
What have you done since our last meeting?
What will you work on till our next meeting?
Is there anything blocking you from doing your work?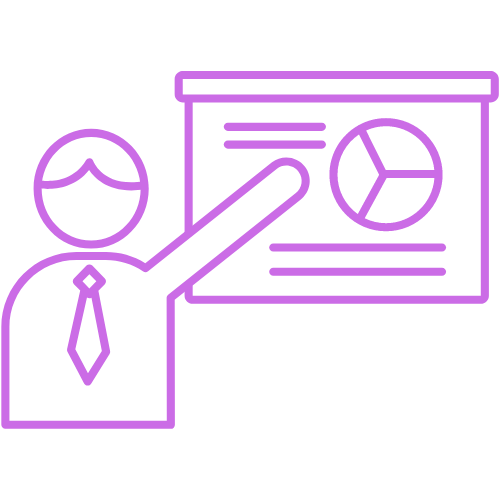 Step 3: Demo Meeting
Once work is complete, schedule a demo meeting with your team members.
Team members present what they have worked on since the planning meeting (see Step 1)
You provide feedback based on their demonstration
Improvements are carried over to the next planning meeting
HOW TO HIRE THE RIGHT PEOPLE AND WHERE TO FIND THEM
Now that you've built the right processes, the next step is to actually put the right people in the right seats. There are a number of marketplaces you can find them on. Here are our top recommendations
Despite having to weed through lots of noise on Upwork, you can find some hidden gems at a fraction of the cost you'd find them elsewhere, but you need to have some hiring experience under your belt. It took me over 50 hires on this platform to be able to identify the affordable candidates who are really good, as most are fake.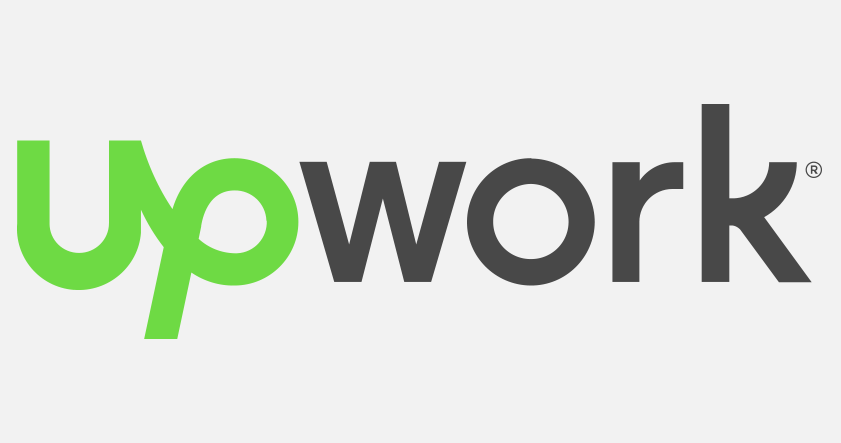 The beauty about Freeeup is that it eliminates all screening/interviewing and just sends you the right candidates. However, sometimes they miss out. It's a good website for finding designers, data entry specialists, assistants… However, I wouldn't count on it for finding highly specialized people, especially for more complex projects.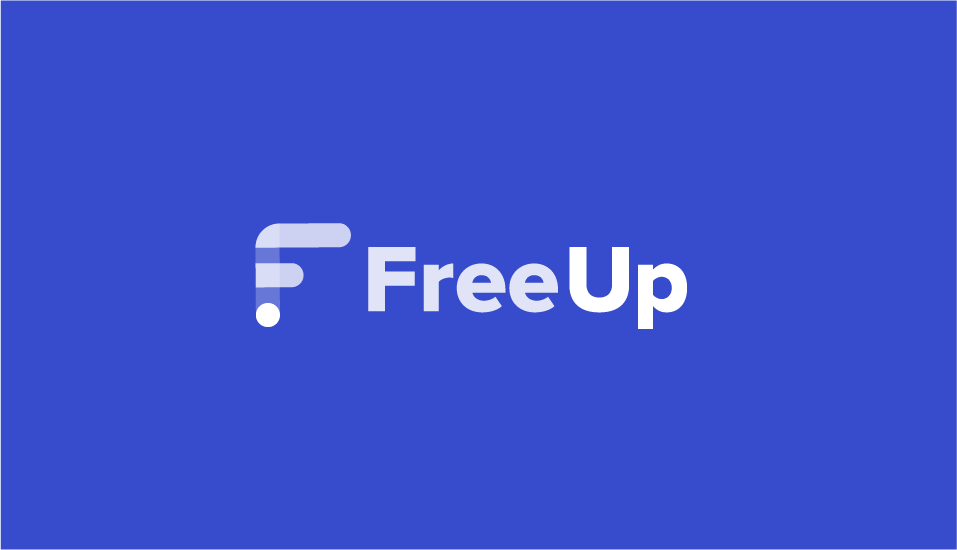 If you want the best talent of all time, Toptal is the place to hire them. However, they come at an average hourly rate of $100+ , so be prepared to spend some really good cash. I would not recommend them unless you were building really complex software that no one has ever built.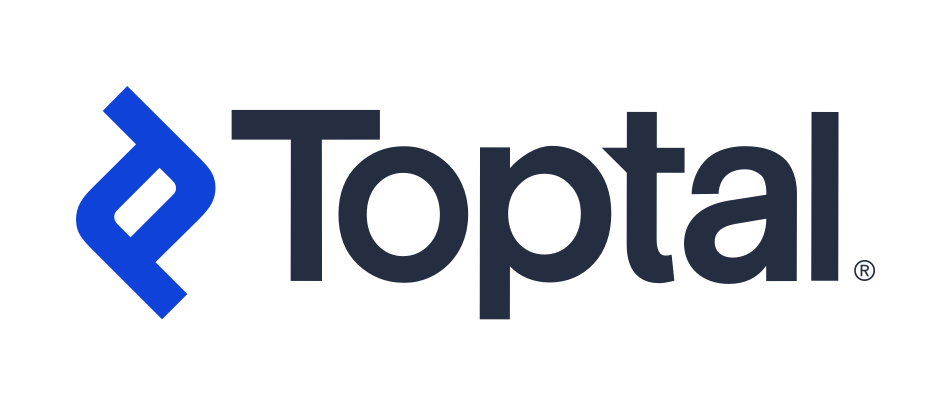 How to select the right candidate
Now that you've posted your job and have applications coming in, here's how to hire the right one:
Eliminate Incompetent Candidates
Can't write proper English
Have not written a personalized message , but general templates that work on any job, not just yours
People who refer to you with weird names such as "Sir" , "Hiring Manager", or "Alex" (if your name isn't Alex)
Candidates who haven't explicitly answered questions you asked
Too good to be true profiles: An ex-Googler will not charge you $5/hour for building the next generation search engine.
Candidates who claim to know every programming language on earth
Candidates who disappear mid-project (look at their previous feedback)
Interview Your Top 3 Profiles
Integrate Your New Hire Without Causing Team Conflicts
1. Share Frustrations & Provide Opportunity
Start talking to the team as early as you start thinking about hiring a new employee. Explain your concerns, give them the chance to address them and only proceed with hiring if they can't solve the problem on their own
2. Explain What's In It For Them
Once you decide to hire, be upfront about it with the team. Explain how having a new hire will positively affect their work. Are they spending way too much hours working on weekends? Perhaps your investor won't be able to continue funding the venture unless they see a proper team in place?

The key here is to get them excited about the new hire, and see how that improves their lives. This will make everyone's life easier once the new hire joins
3. Have An Onboarding Process
An onboarding process is a step by step document of items they should go through in order to get familiar with your processes so they get up and running fast. A highly productive new hire will gain his colleagues' respect quickly.
4. Collect Feedback
Ask for feedback regularly, from both sides. Be transparent in all your communication, and they will open up to you.
Expect to have to intervene every now and then to solve issues, until both parties have gotten familiar with each other's styles. This should last anywhere from a couple of weeks to a few months. 
Assess & improve your team's Performance
In order to improve your team's performance, you need to implement performance metrics that you can track and objectively assess each member's performance. This will leave no room for subjective opinions and personal preferences.
The Staggering ROI Performance Framework (SRPF)  is a framework for tracking your goals and their outcomes. When it comes to your technical department, it's an easy way to track and improve their performance, and ensure they are actually spending their time on the things that matter. While those metrics differ from one business to another, here are some of the standard ones most businesses need
STANDARD METRICS EVERY BUSINESS SHOULD IMPLEMENT
Implement If Website Performance Affects Bottom Line
Server downtime over a month (in minutes)

Average Google PageSpeed Stats


Database (MySQL , MongoDB…) Response Time

Cache (Redis, Cloudflare…) Response Time

Implement If Mobile Apps Affect Bottom Line
New Monthly Installs

Percentage Of Daily/Monthly Users


Regular Training Webinars

Customer Support Forum

EXAMPLE: CREATING YOUR OWN PERFORMANCE METRICS
1. Define Your Goal
Triple Website Traffic
2. Define Your Metric(s)
Take Avg PageSpeed Score To 90%
3. Create Tasks For Your Metric(s)
A. Optimize Backend Code
B. Optimize Server Architecture
C. Optimize Individual Pages
OUTSOURCE ALL OF YOUR  RESPONSIBILITIES
So far we have implemented the following
1. Created A Process For Our Team Members
They Are Now Relying On A System To Make Decisions Not On Your Subjectivity
2. Identified Team Gaps And Filled Them
They Have The Ability To Handle All  Tasks On Their Own
3. Implemented Performance Metrics
This will help us monitor them without spending time managing them
Now We Are Ready To Get Ourselves Out Of The Equation By Automating & Delegating
Automated Customer Support System
Chat Service On Your Website Run By A Bot

FAQ Section

KnowledgeBase

Video Tutorials
Delegated Customer Support System
Human Live Chat On Website

Customer Support Agents (Phone, Email…)

Regular Training Webinars

Customer Support Forum

Should I Automate Or Delegate?
Automate everything that doesn't involve customers. If you want to come across as a personal brand, delegate to real human beings. If you want to come across as a DIY brand, go for automation.
STEP BY STEP TASK OUTSOURCING
Step 1: Analyze Time Spent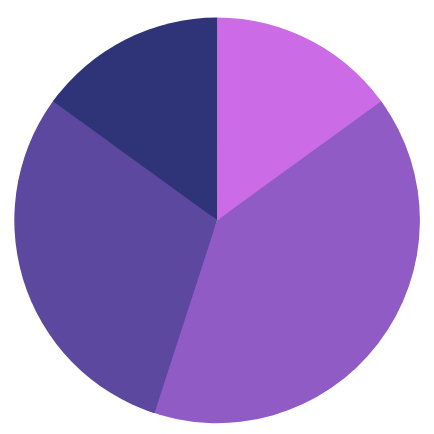 Breakdown hours by time spent on each activity
Determine which issues are draining most of your time
Pay attention to stuff that drains your energy
Pick one you want to outsource first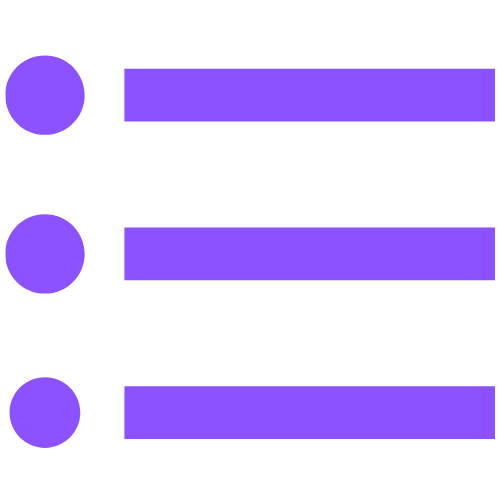 For example, let's say you waste lots of time guiding your developers when your site is full of bugs after a release. Here are some example steps:
Monitor customer support email for 3 hours after a release
Mark the support requests that are actually bugs
Post on Slack and ask developers to fix
Followup after 24 hours to ensure it is fixed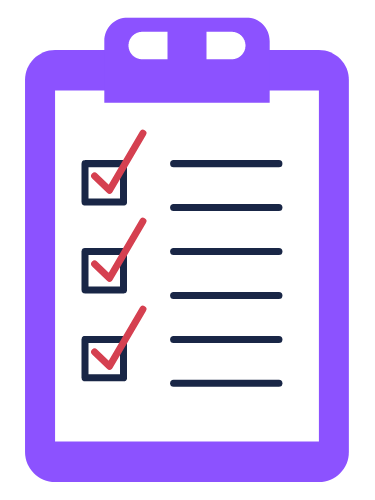 Assign task to someone else
Improve Your Process Based On Their Questions
Have 3 People Go Through This Process To Ensure It's Clear
Automate The Parts That Can Be Automated To Minimize Human Error
In this article, we discussed the importance of project management processes. We helped you understand the bulletproof system for your business, helped you assess your team gaps and taught you how to fill them. From there, we discussed how to make your team more productive by implementing OKRs. Finally, we taught you how to completely free yourself up from technical hassles by creating and managing processes.
In order to implement all of the above, it will take you anywhere from a few months to a couple of years, depending on your familiarity with the tools mentioned above, as well as your team's ability to quickly adapt to new processes. 
If you would like to accelerate this process, schedule a free call with us. We'll give you some personalized advice based on your current situation. Fill the application form and we'll hop on a call and give you a list of actionable items you can now implement for some quick wins. The call is totally free, and you'll get a lot out of it.