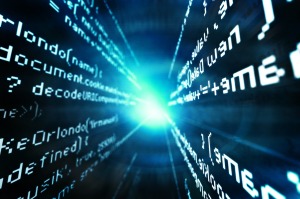 Custom web application development isn't just about writing code. It's about utilizing one's programming skills in order to create a final product that helps our clients achieve their business objectives. This is why we follow a process that helps us understand your objectives to decide whether we're a good match or not.  This process is split into two phases:
Custom Web Application Development: Setting The Foundation
The purpose of this phase is to explore your custom web application development needs, and whether we're able to fulfill them or not. It all happens before a proposal is submitted. It involves three steps:
Understanding Your Business Objectives: The first step in a custom web application development project is understanding the need behind this application. Most of the time, clients come to us thinking that a certain solution helps them achieve their business objectives. While this is usually true, our technology expertise helps us offer suggestions and improve their solution in ways they didn't originally think of my response.
Defining Measures Of Success: After we have defined your objectives, we need to understand how we're going to reach them. We'll sit together and agree on a list of things to be done so that the project is considered a success (e.g. setup a website, create an online marketing campaign…)
Determining project value: This is the most important step in this phase. It helps us understand why this project is important to you, and whether it makes sense for to invest the money needed in order to build the solution defined in the previous step.
After we have gone through all of the above steps, if it make sense to proceed, we will create a proposal for your custom web application development project.
Custom Web Application Development: Implementation Phase
After a proposal has been signed, we will start your custom web application development. I get asked about this often, so I wrote a separate post for it. You can find it here: Custom Web Application Development Process