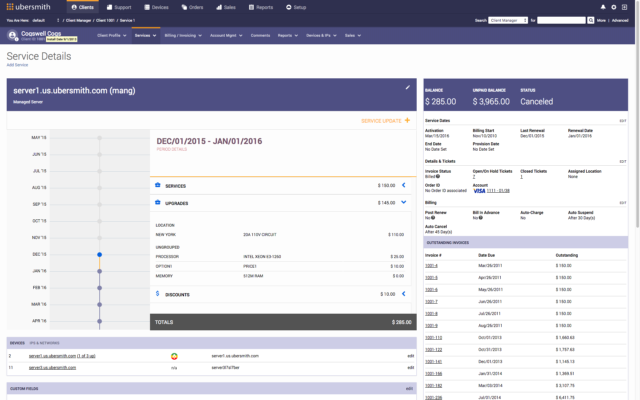 When it comes to web hosting management software, Ubersmith is like your old oak tree. It has been there forever, and it seems to get better and better with age. But despite being a very good piece of software, many web hosts shy away from using it. The reasoning? There are cheaper alternatives which can get the job done out there.
I agree that Ubersmith is not for everyone. If you're running a web hosting company and solely compete based on price, you should work hard to reduce your expenses to make the most profit. I get that. But there is another breed of web hosting companies. Let me explain the difference:
---
If you're a technical web hoster with no business background, the easiest way to make more money would be to reduce your expenses. Low budget webhosts fall into this category.

 

But the more business-savvy web hosting companies do it differently. Instead of spending their resources on managing their infrastructure, they focus more on growth. They do that by differentiating themselves from other companies, not by racing to the bottom. The most innovative, growing web hosting companies fall into this category.
With that in mind, I sat with Kurt Daniel, Ubersmith CEO, in order to talk about how Ubersmith can be a smart decision for business-savvy webhosters. I asked him three questions, and below are his answers:
---
Samer: There are lots of tools for managing/running a web hosting business. What's Ubersmith's unique advantage over its competitors?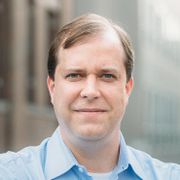 Kurt: Thank you for this opportunity Samer. Ubersmith has many unique advantages for those who need to effectively manage and run a web hosting business. Three main advantages are:
The wide range of our offering for hosting companies, including subscription billing, sales quoting, order management and provisioning, infrastructure monitoring and management, help desk ticketing and related functionality…
The extensibility of our platform, including our API, module framework and upcoming plug-in system with extensive documentation…
The quality of our support, training and guidance by our global support and operations team based in the US and Singapore who not only expertly support hosting businesses but also support related products and services beyond hosting such as colocation and managed services.
Samer: Interesting, are these advantages the reasons your customers love Ubersmith as well?
Kurt: Yes and more. We are pleased to have hundreds of customers in at least 20 different countries in six continents around the world. In addition to the advantages I already mentioned, they love that they can scale with our pricing, product and support from a one-person startup all the way to a very large public company with features like multi-brand and multi-currency support. Finally, customers love the endless flexibility of the system in the product with our API, module framework, and event triggers that keep possibilities open for what they can do with their business and operations as they grow over time.
Samer: As someone who helps webhosts prepare their companies for massive growth, scalability is the determining factor of whether a growing webhosts will make or break it. Also, I'm very glad to see Ubersmith starting to serve markets others than webhosts. Can you tell me about this expansion?
Kurt: We started serving web hosters many years ago, and they remain one of our most important segments in the market, if not the most important. We've also seen strong adoption and momentum among data center and colocation companies, managed services companies, software/SaaS companies, and telecom and ISP companies. Our platform is well-developed, and as such, so much of what we offer is applicable across a broad array of markets. Recently, we have seen more non-technical companies approach us and have success with us, including energy, real estate and advertising companies last year. As Ubersmith grows further, we will invest more to better serve the hosting industry, and all of these related markets as well.
---
I hope you enjoyed this interview as much as I did. What are your thoughts on Ubersmith? If you're running a web hosting business, check
my guide
on how to prepare your web hosting business for massive growth.